Intro
I've been delaying this work for some time now. And by this I mean just any (re)work. It has been hard choice initially to go with SemanticUI. It looked nice back then. So it lived long here in this repo. Until I saw Microsoft Teams in one of the workplaces I immediatelly started to hate it.
The re-work was bound to happen.
History
As a normal back-end developer with some knowledge on other things too - I googled. Something amond those lines like css frameworks etc. Bulma was there too. But my eye caught SemanticUI. Thought well that's different compared to any other web for sure. Which was my goal and it worked out well.
Yes, theming is a bit dark. Fit for flavours around development time ¯\_(ツ)_/¯
But main reason still stays: Microsoft. Uuuurgh.. Once I moved to Linux I completely lost the love there.
TL;DR
So enough talk, let's see the transition in pics! BTW, Bulma is more mobile friendly than SemanticUI so.. win win?
Index
Before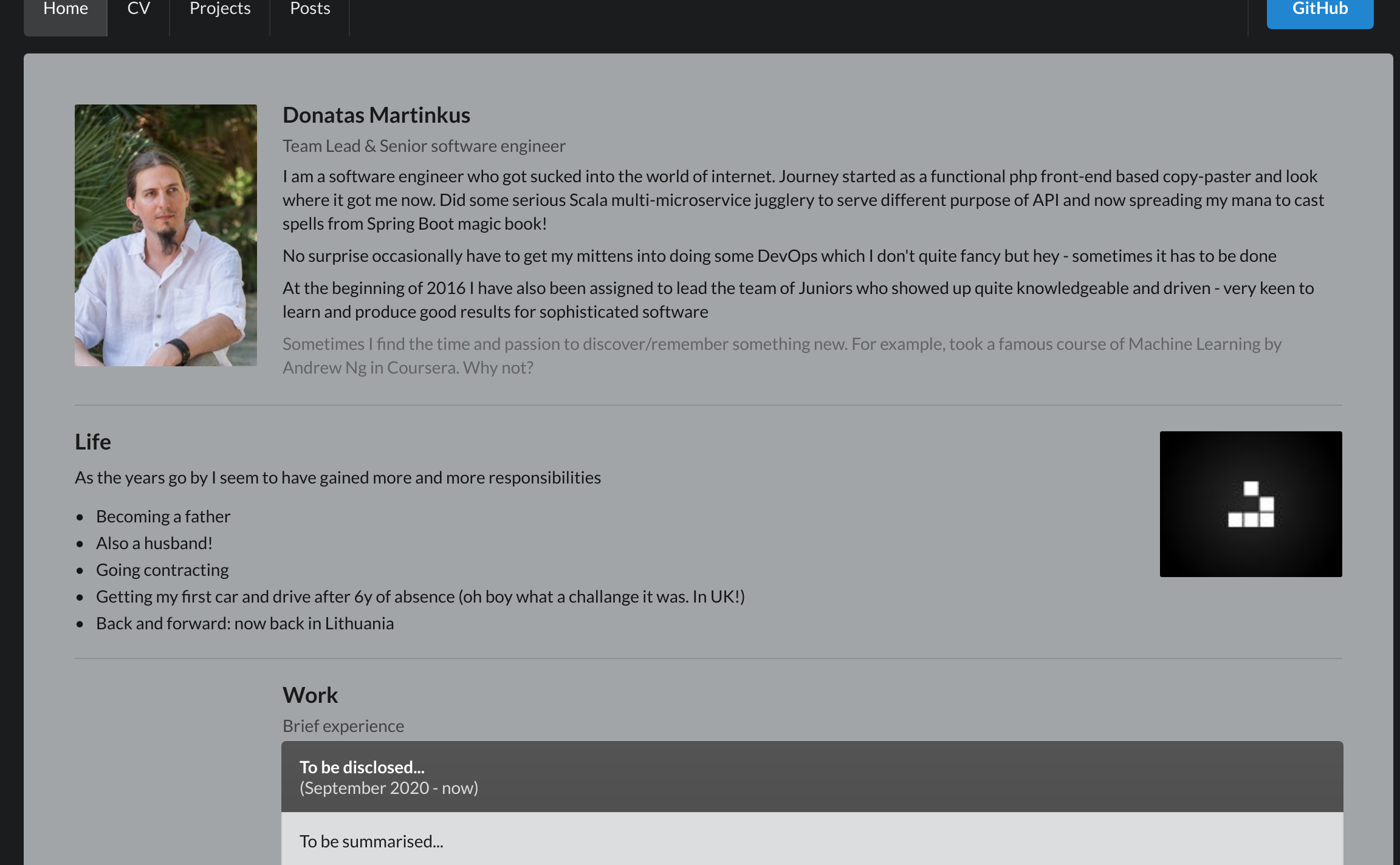 After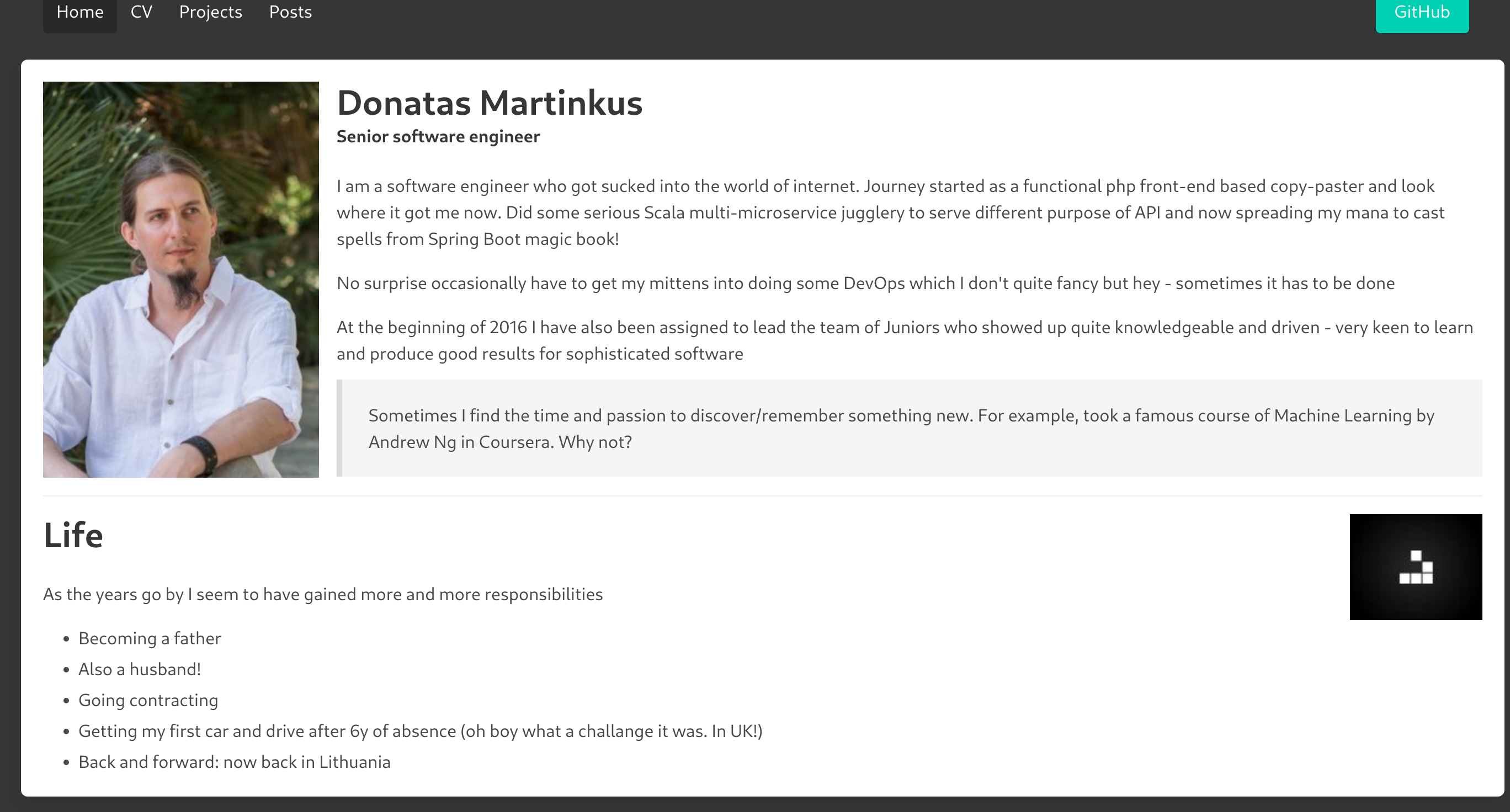 CV - cards
Before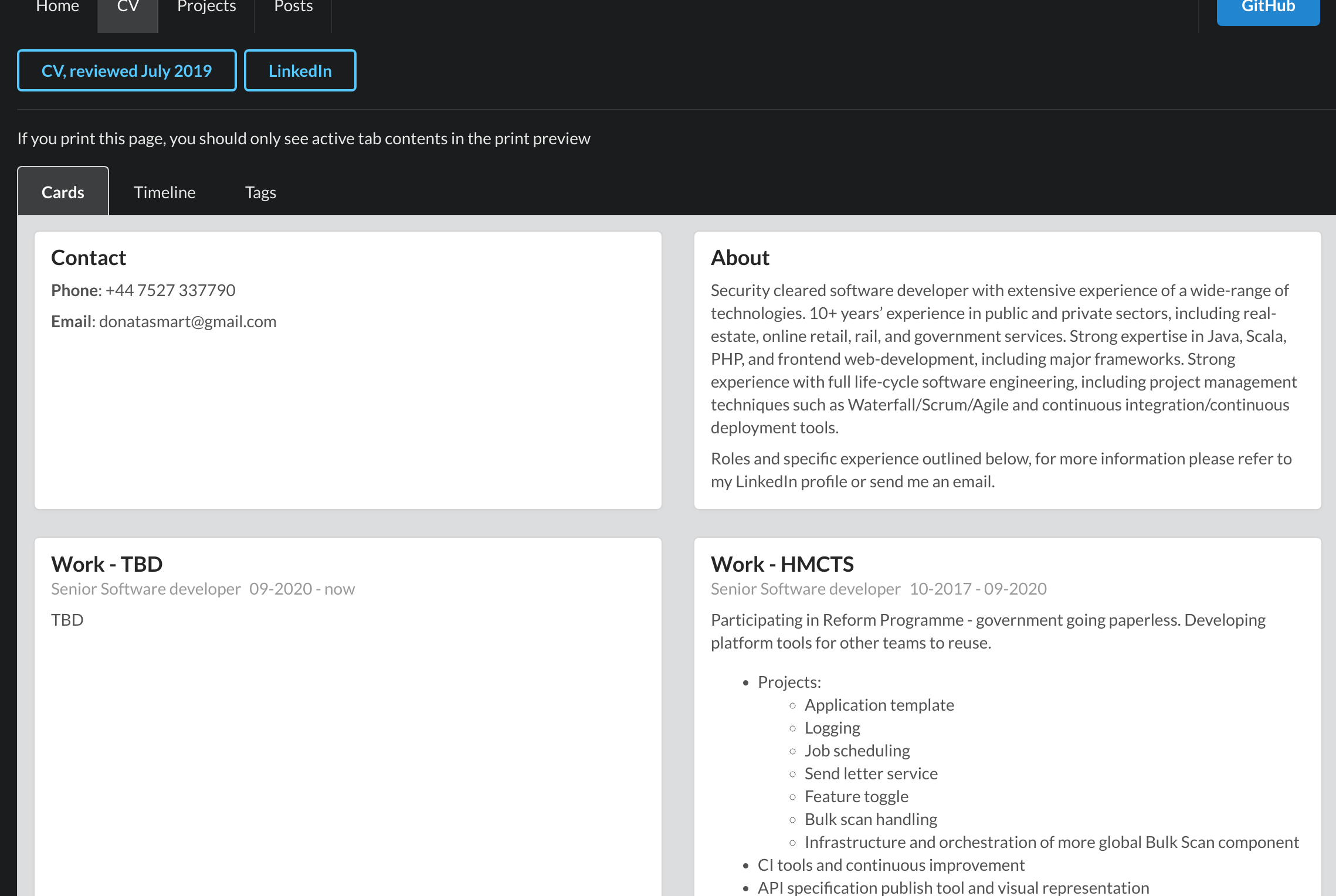 After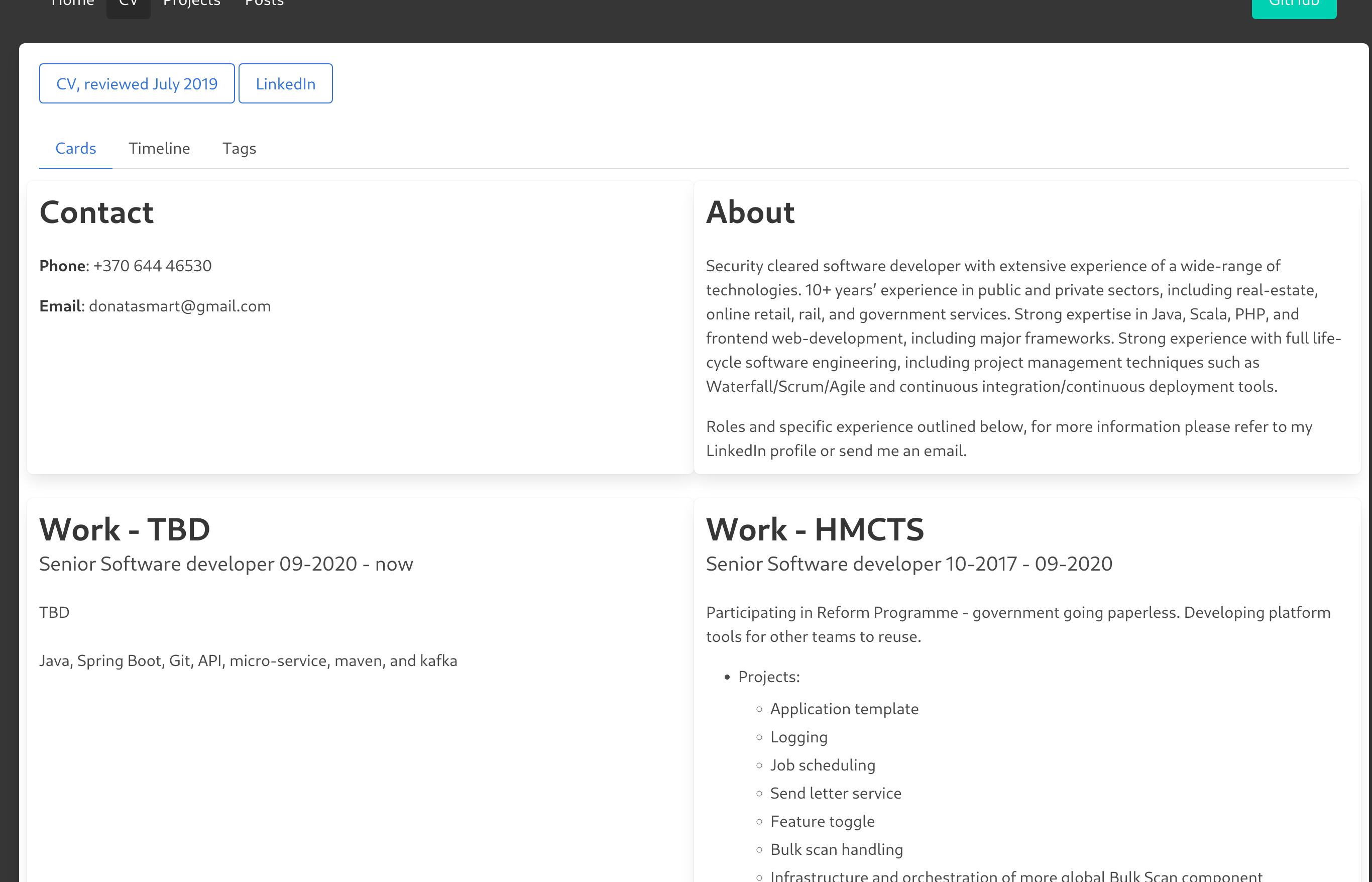 CV - timeline
Before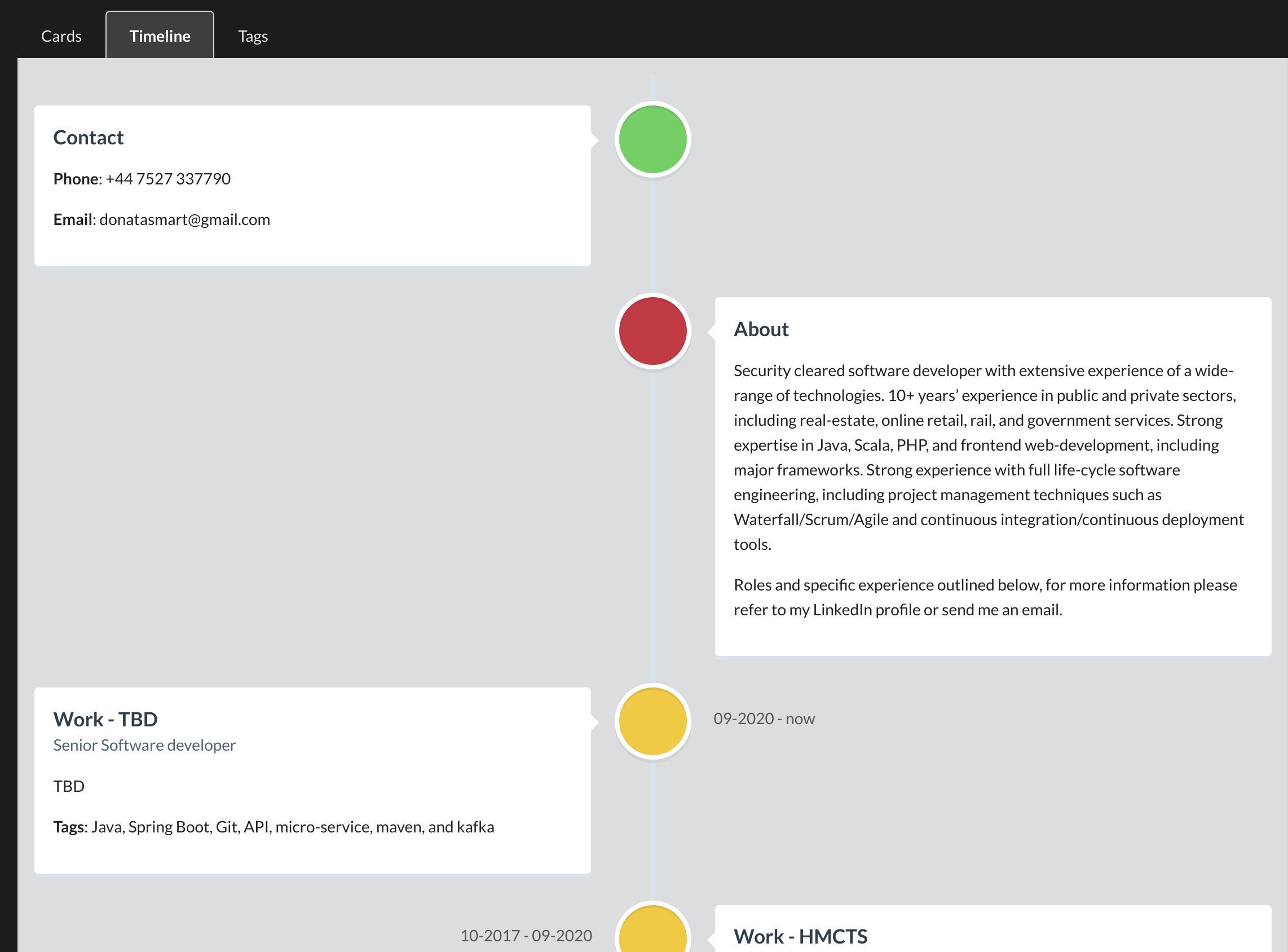 After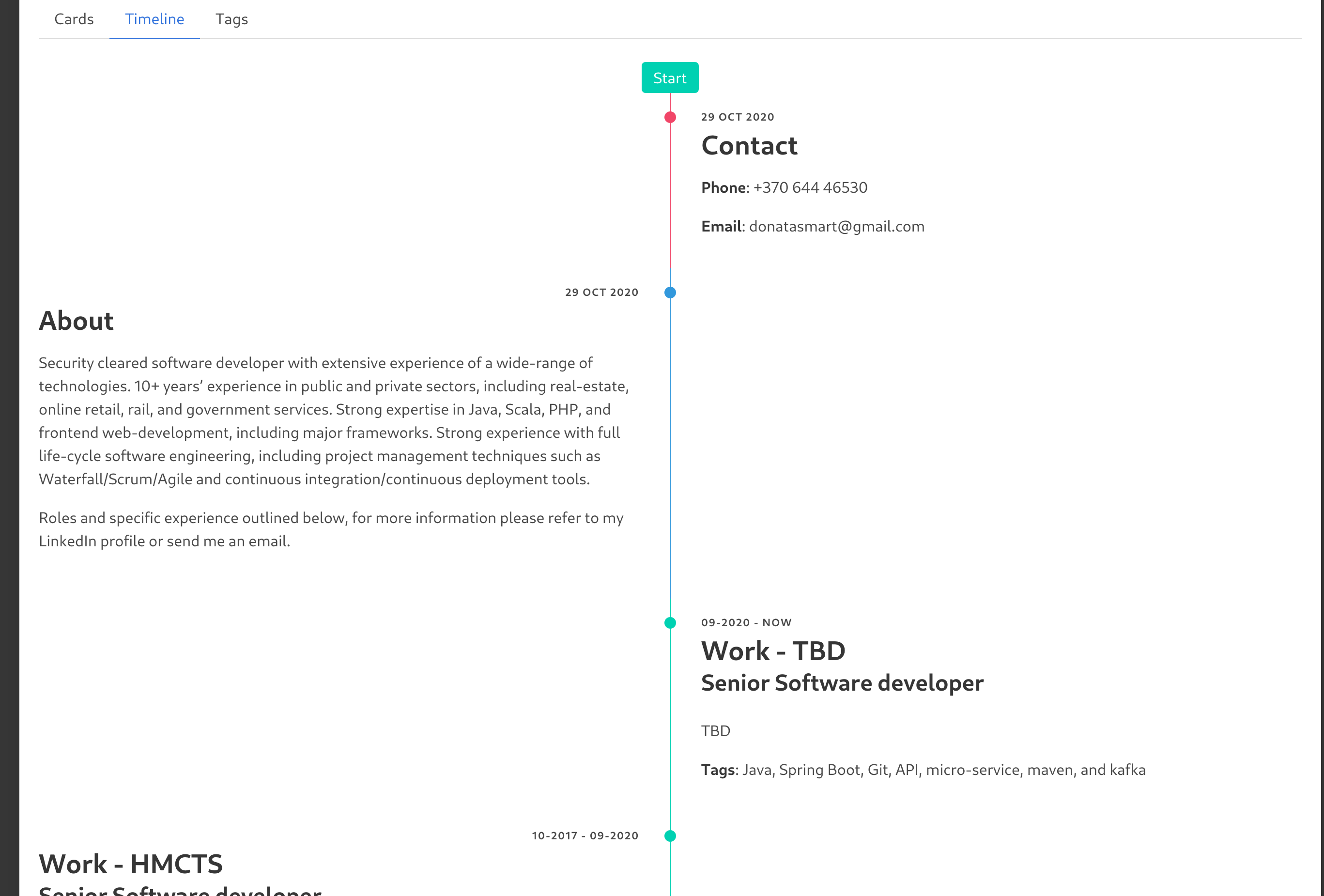 CV - tags
Before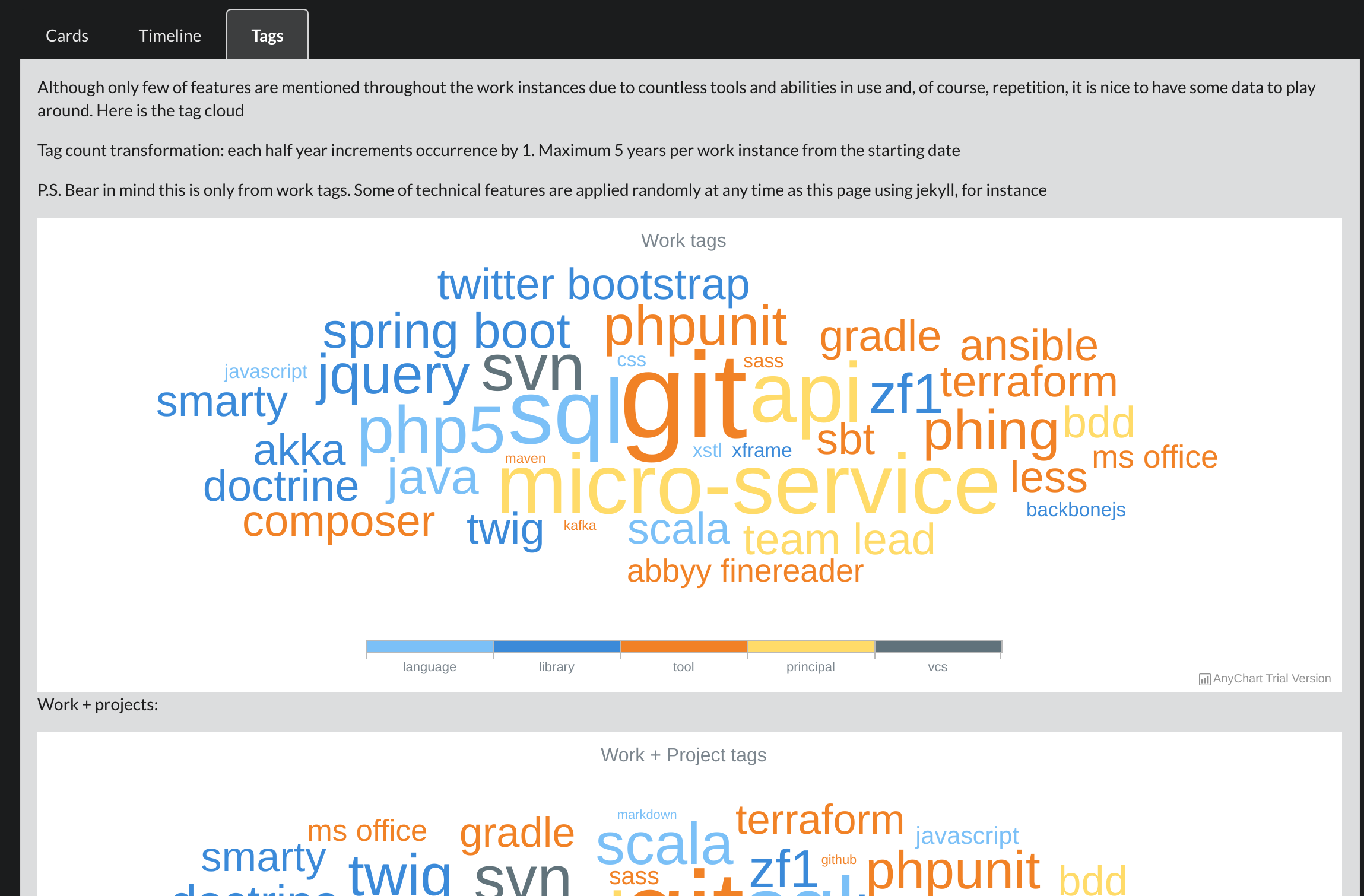 After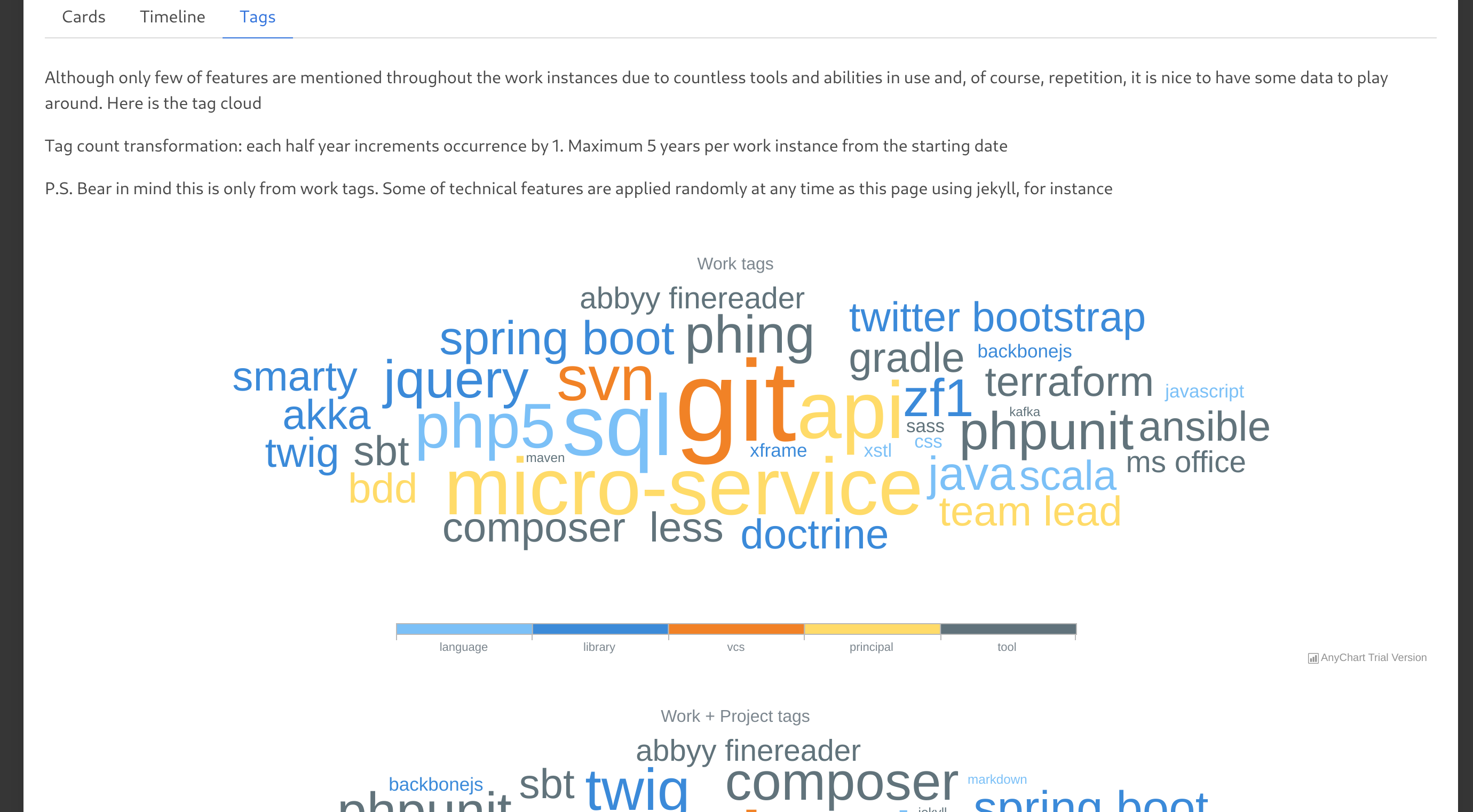 Projects
Before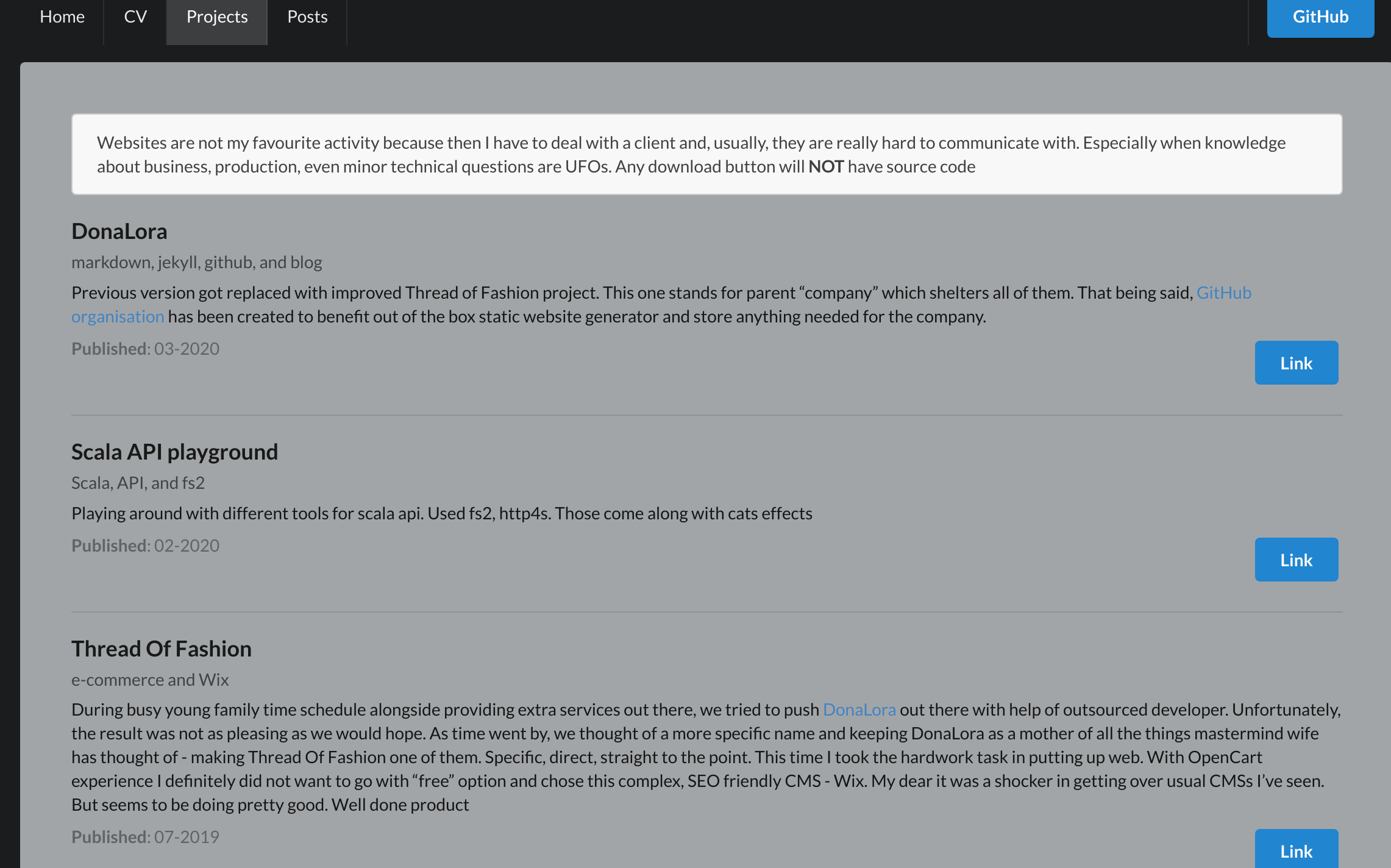 After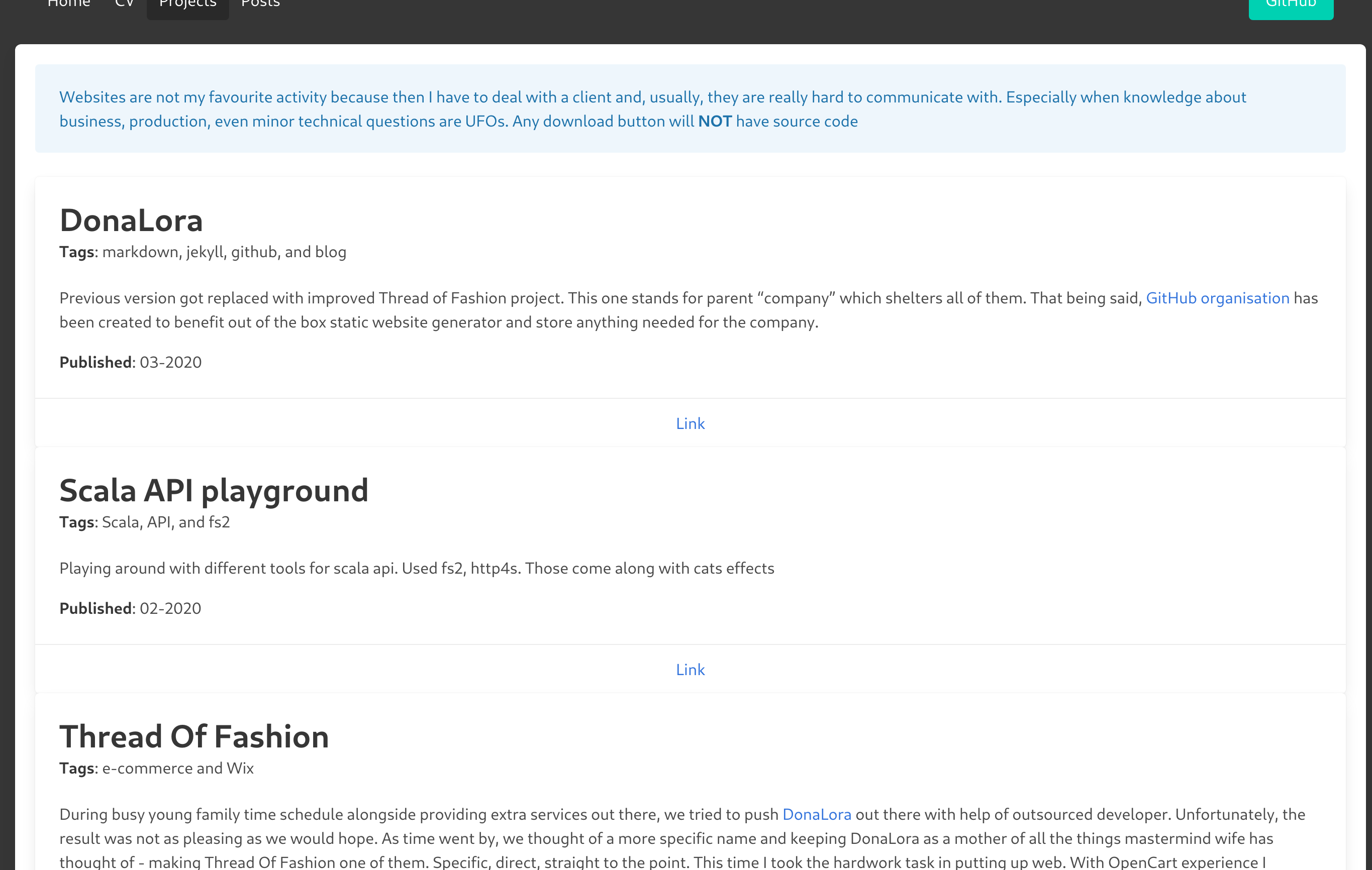 Posts
Before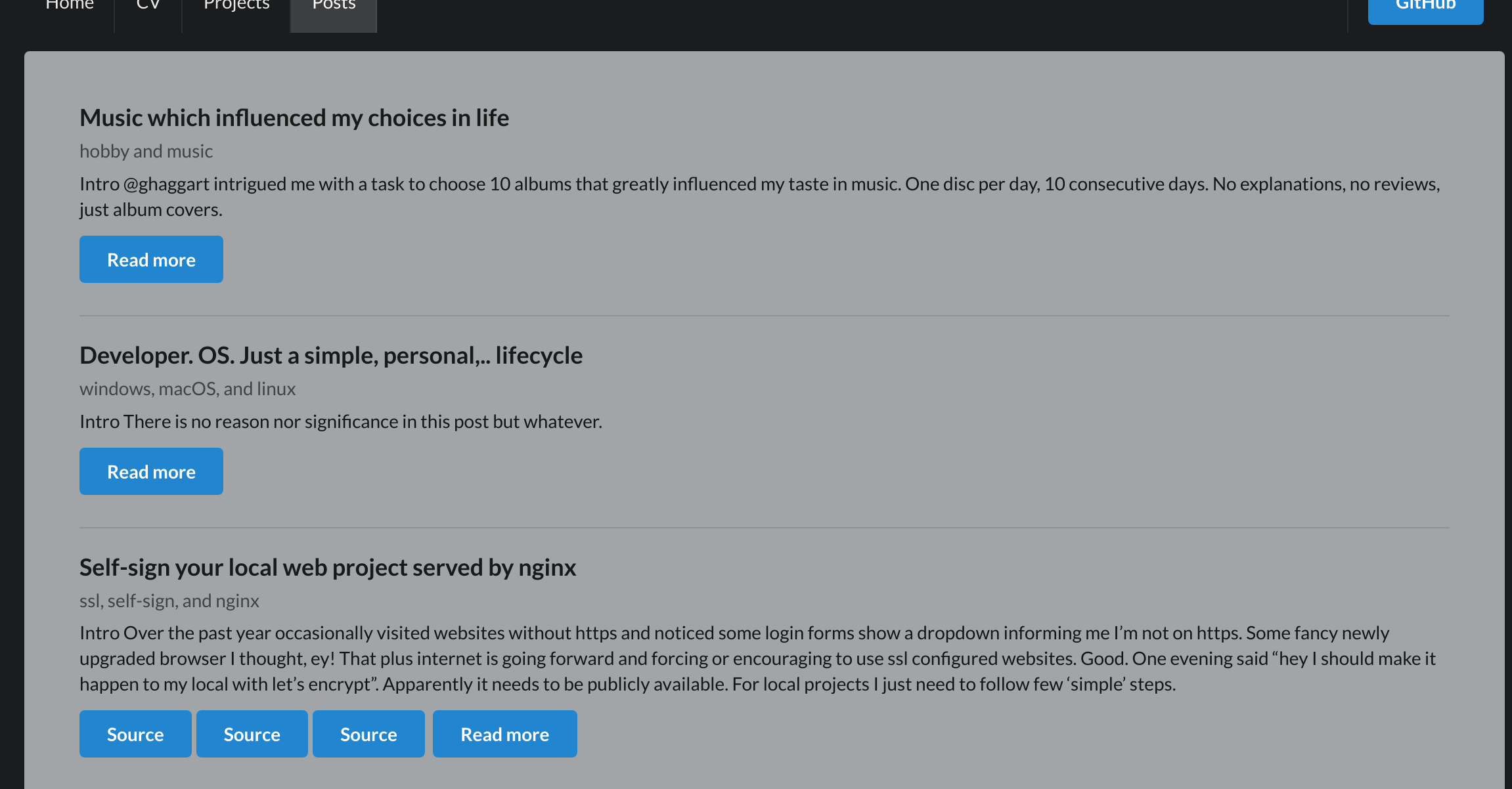 After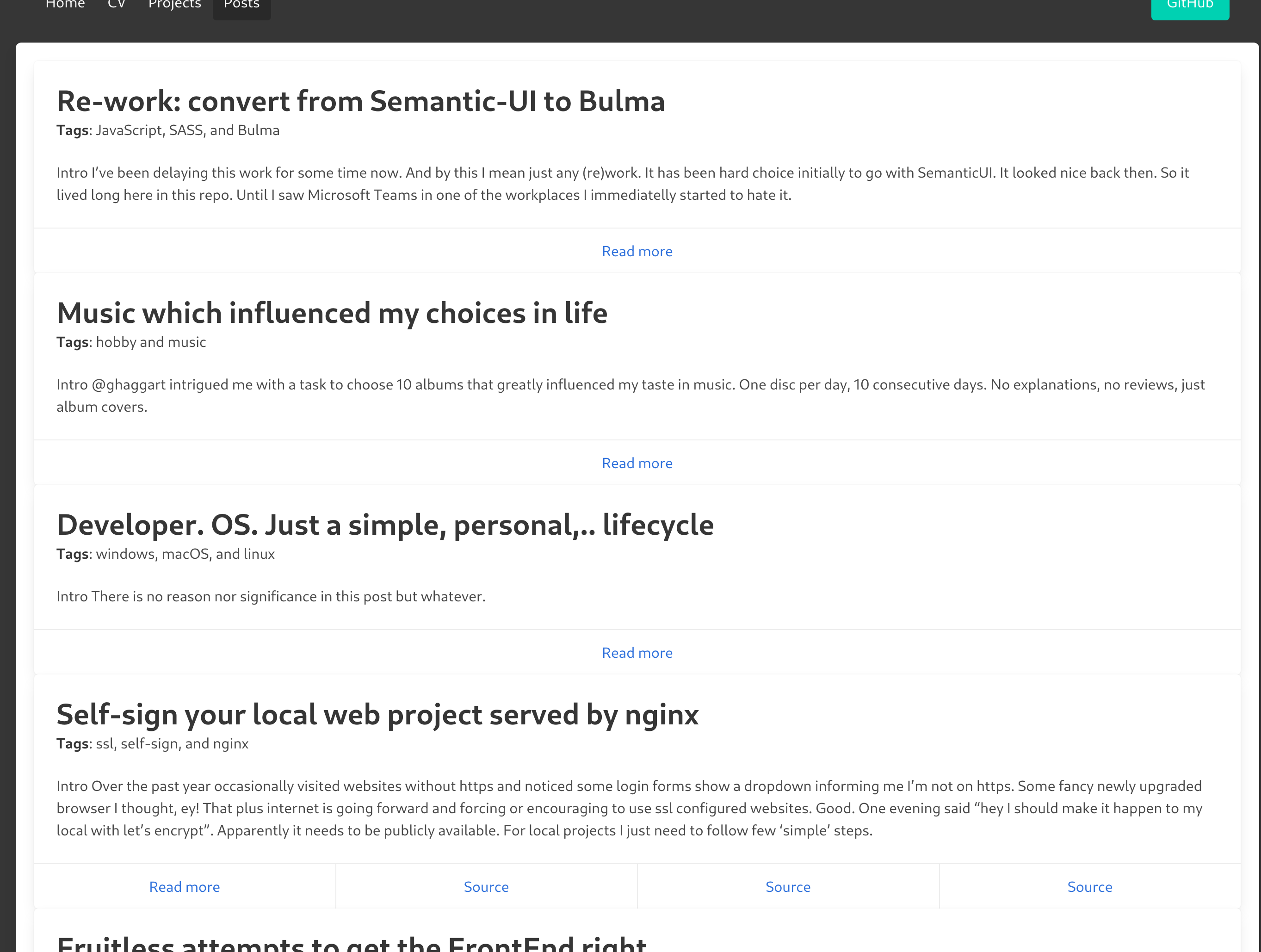 Mobile shots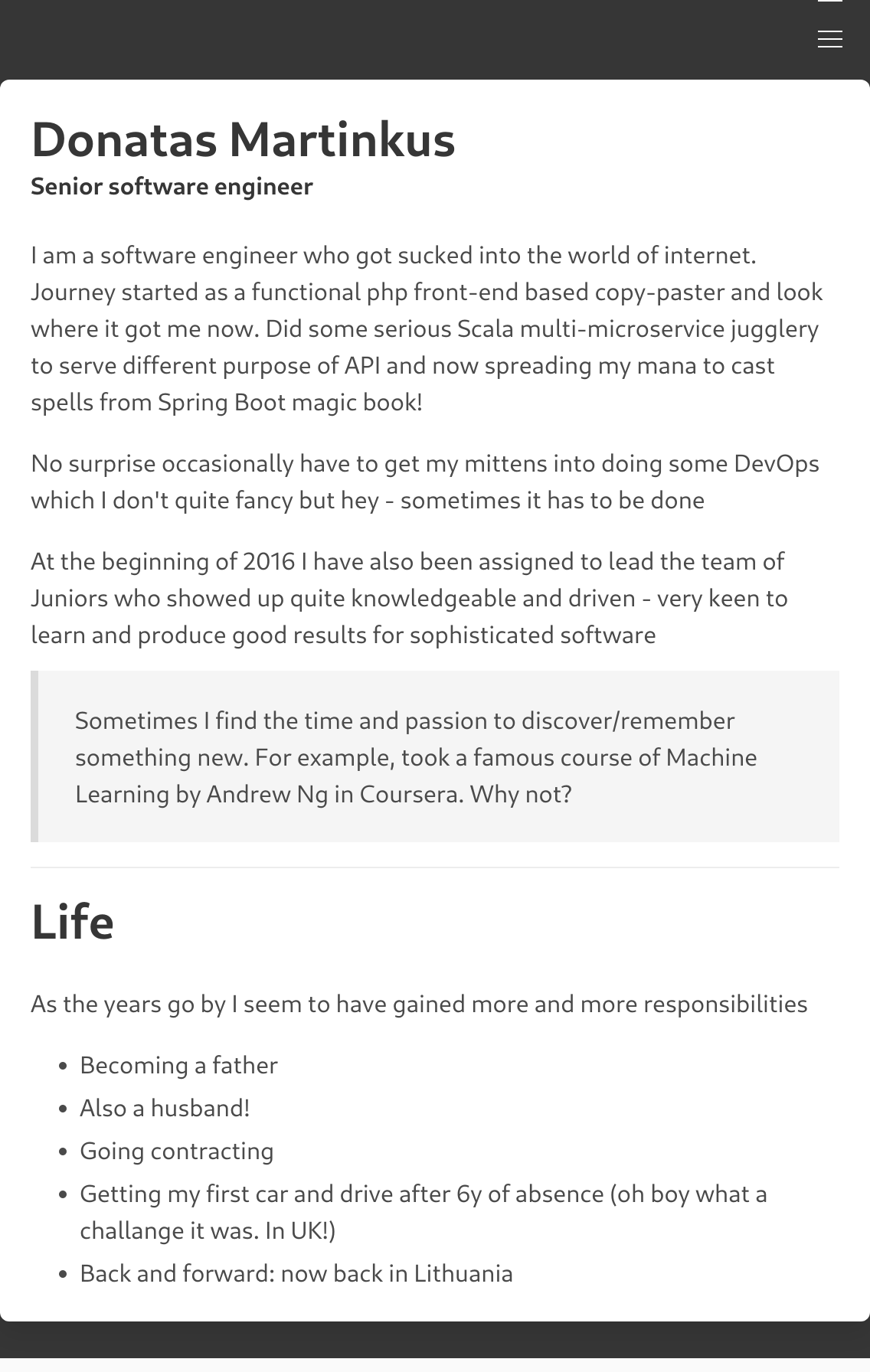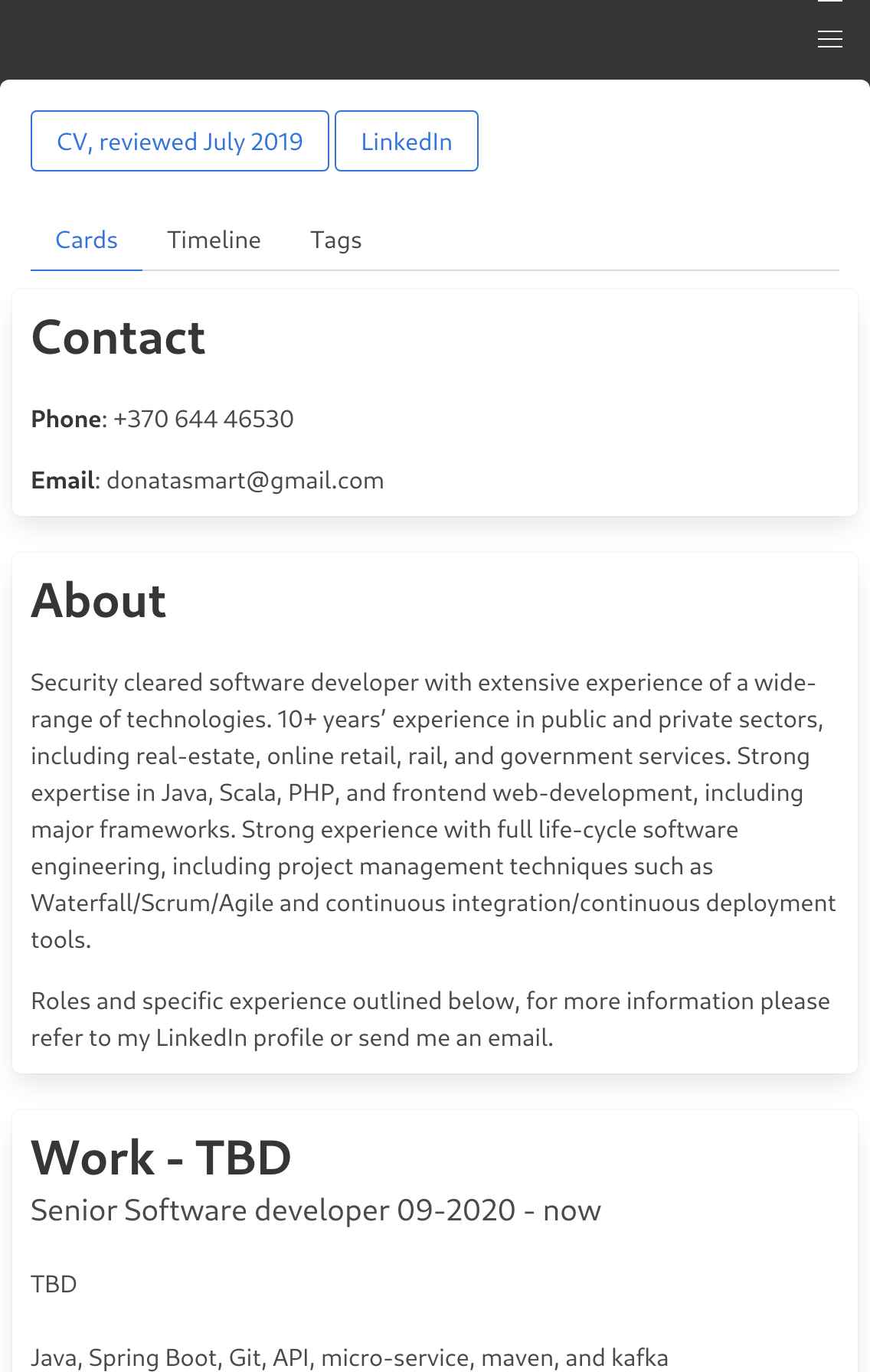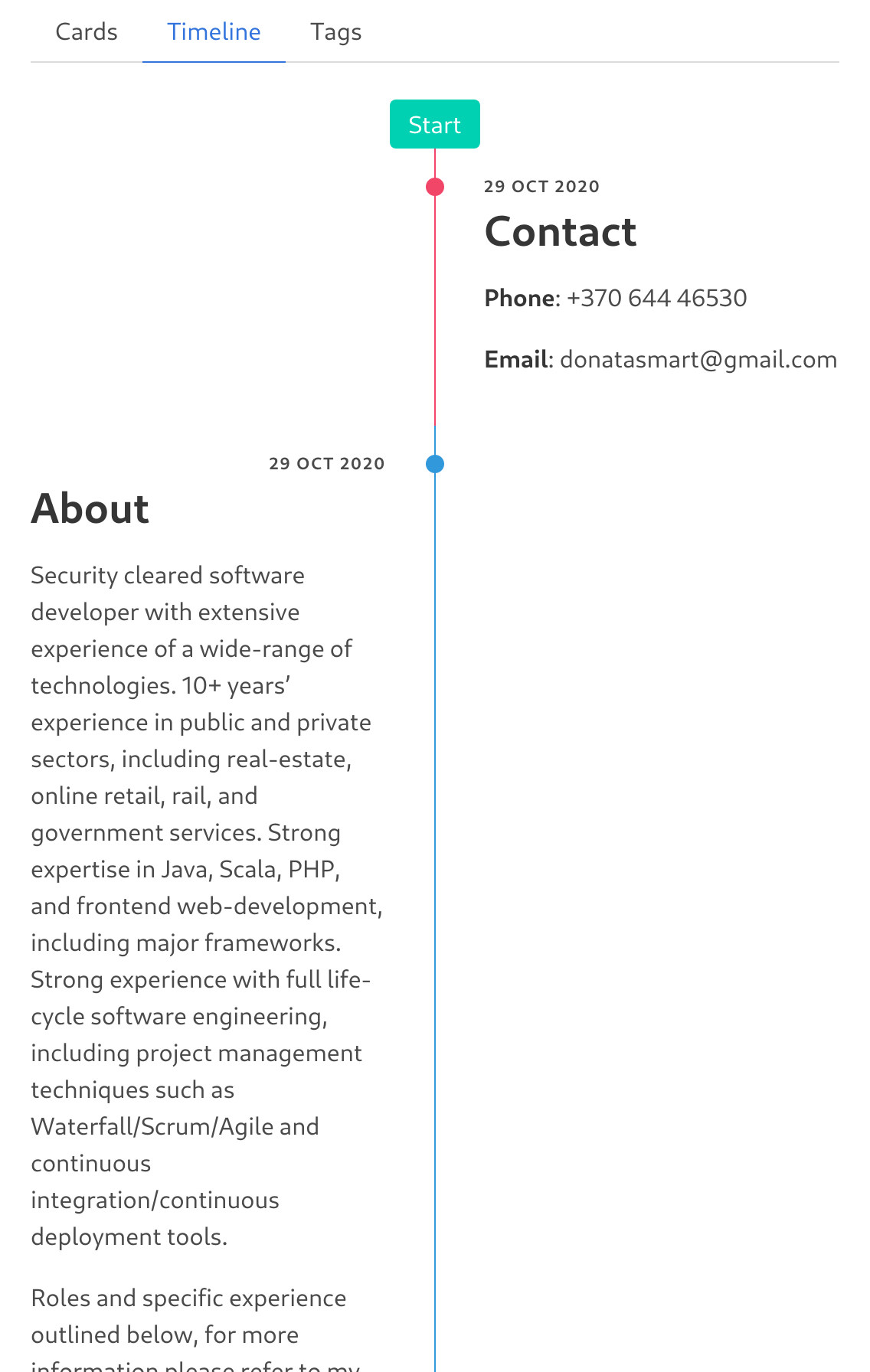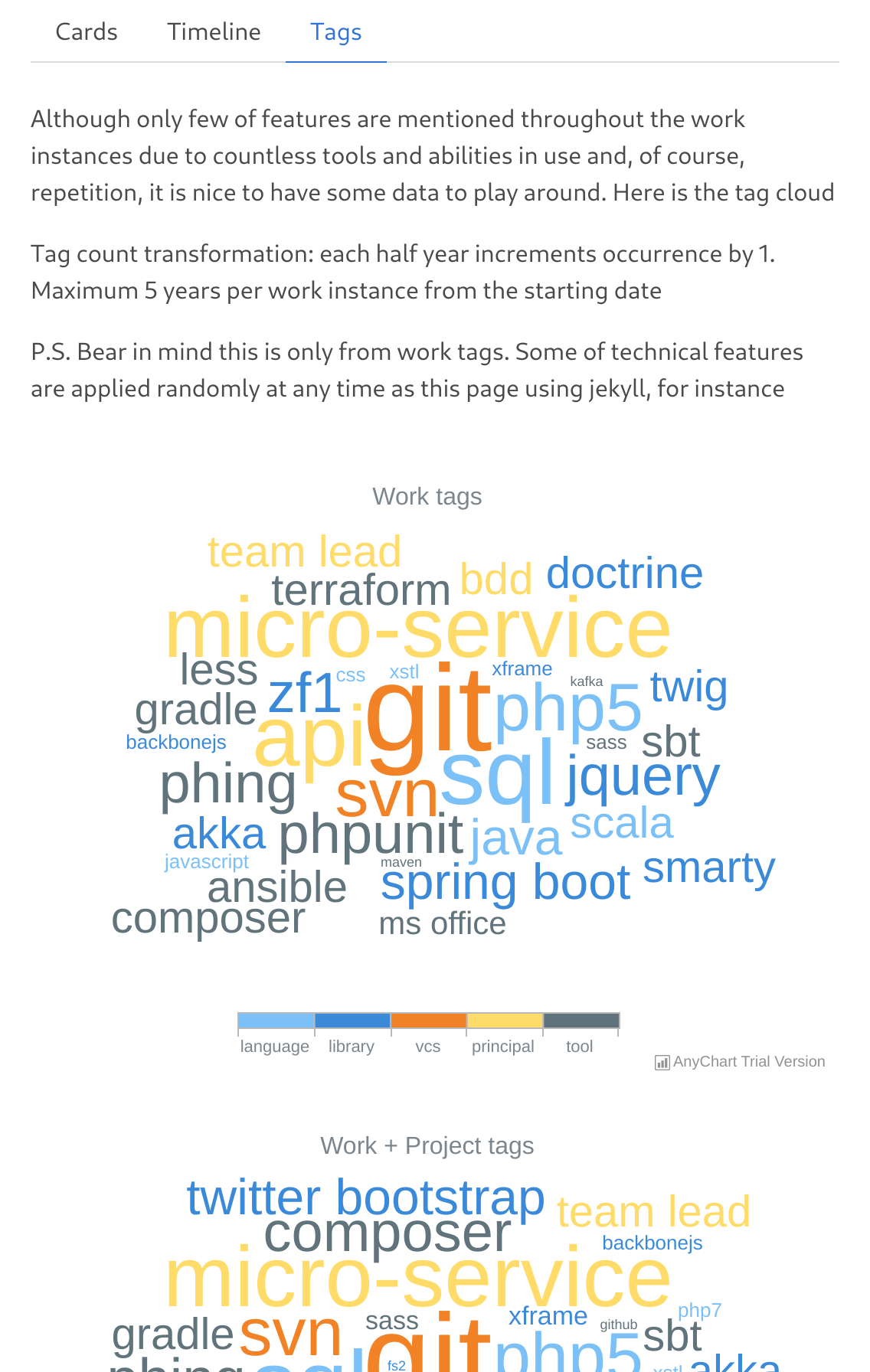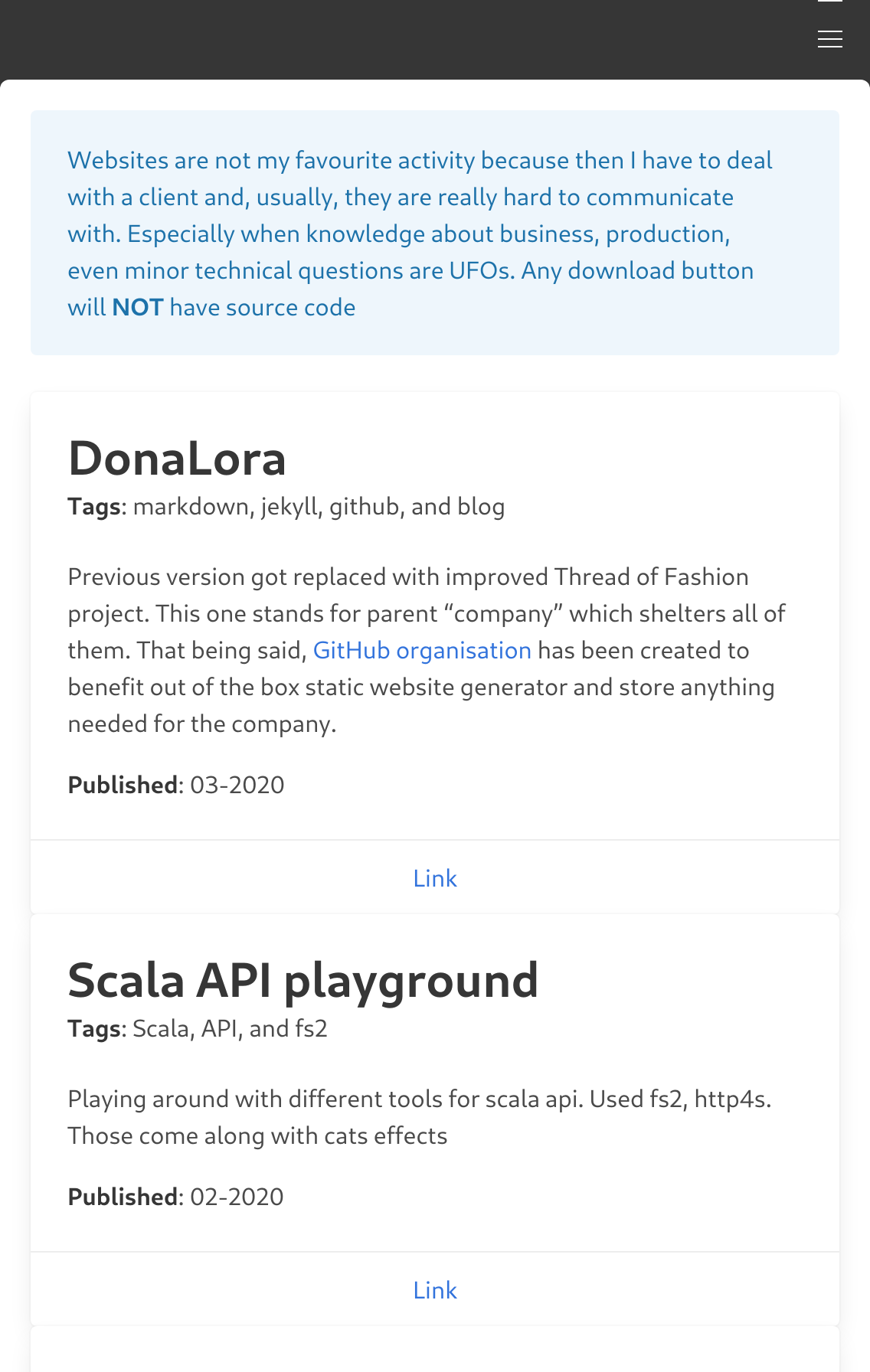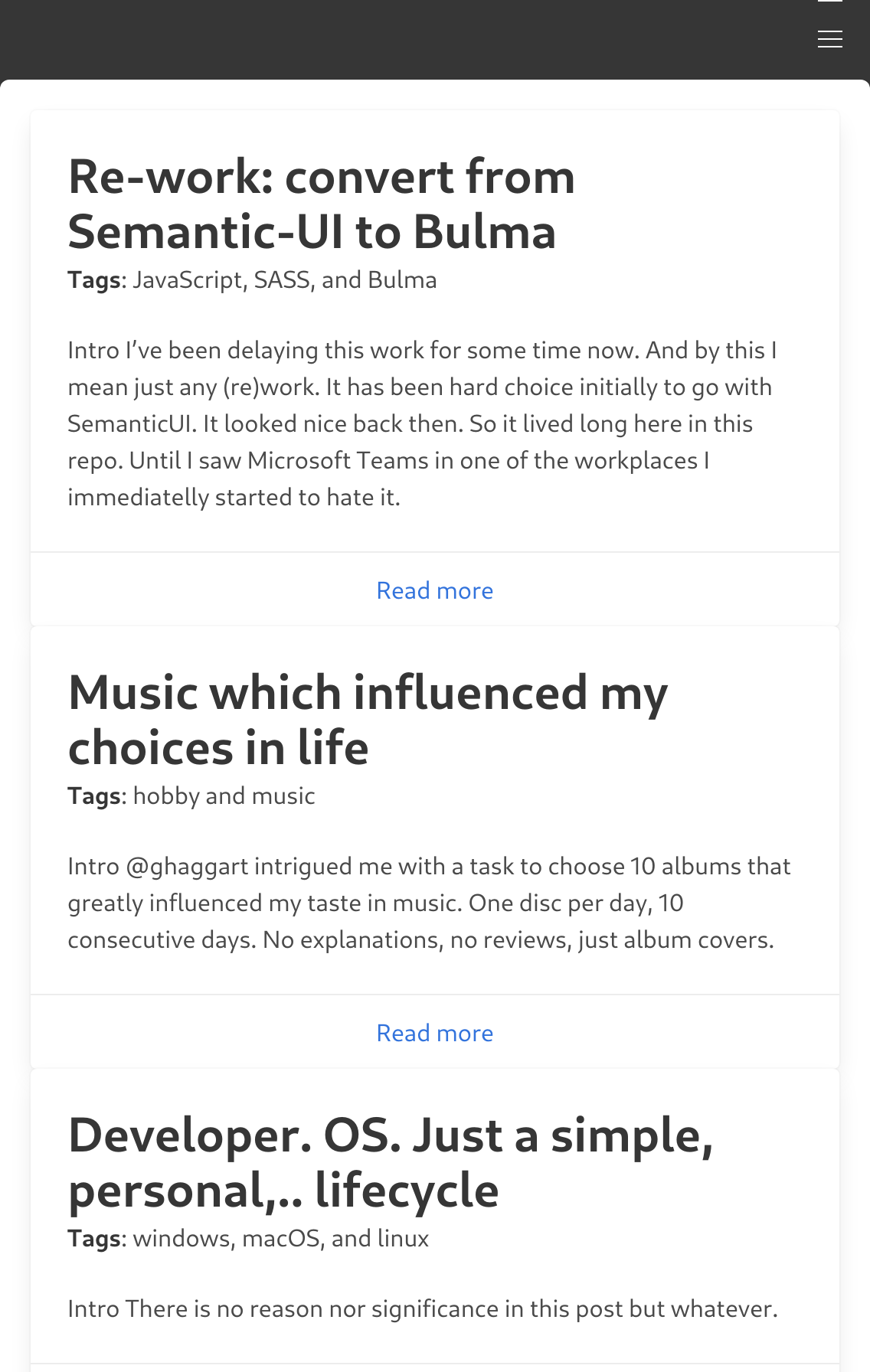 Other matter
Removed jQuery!
Removed AMP BS
Pygments moved to Darcula theme
Just in general - I think it's simpler now. I can focus more on content rather than style